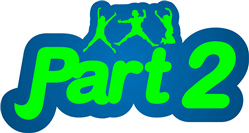 We want to thank all the families that were able to join us for the Part 2 Parent Forum. Everyone brought great energy and questions for Jeff O'Hara, Part 2 Coordinator, and his staff.
Registration forms and information are available on the Part 2 Website at
http://part2kids.com/
Richmond information is being added and updated; however, registration forms are available at the site as well as at school. Please let us know if you have any questions.